The world of online dating is full of surprises, but few are as frustrating as hatfishing. If you do not know about the term, it is a practice where someone wears a hat in their online dating profile pictures to hide their receding hairline or male pattern baldness. It's a deception that has become too common, leaving any daters disappointed.
Hair loss is a common issue affecting many men worldwide and can profoundly impact one's self-esteem and confidence. But what drives people to resort to hatfishing? The answer may lie in the complex relationship between hair loss and insecurity. So today, our hair transplant specialists will explore the connection between hatfishing and hair loss and the factors that drive this phenomenon.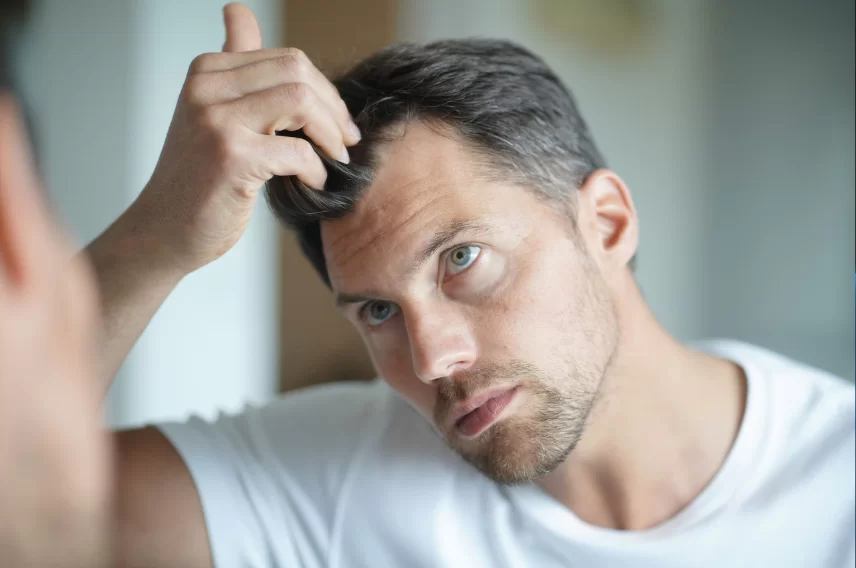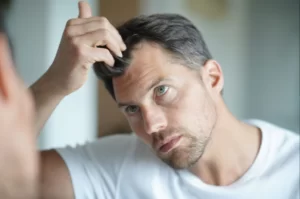 Understanding Hair Loss
Hair loss is a natural part of aging, affecting both men and women. The American Academy of Dermatology says hair loss affects over 80 million Americans. There are many types of hair loss, including androgenetic alopecia, alopecia areata, and telogen effluvium. 
While losing hair is more common in men, women can also experience hair thinning and baldness, but men are most affected. Male pattern baldness is the most common type of hair loss. 
It's a hereditary condition that causes hair to thin and eventually fall out. Alopecia areata is an autoimmune disorder that causes hair to fall out in small patches. Telogen effluvium is when hair falls out after a traumatic event, such as surgery or childbirth.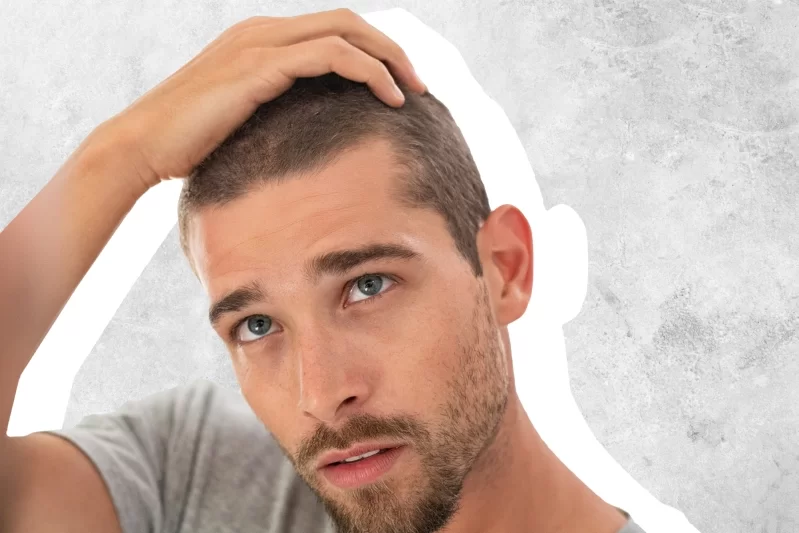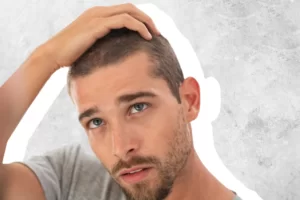 Hair Loss And Self-Esteem
For many men, their hair is a significant part of their identity, and losing it can affect their confidence. Hair loss can have a substantial impact on one's self-esteem and confidence. Hair loss can make people feel self-conscious and anxious, sometimes leading to depression and social isolation.
In a study published in the Journal of the European Academy of Dermatology and Venereology, researchers found that hair loss harmed participants' quality of life. Due to hair loss, participants reported feeling embarrassed, anxious, and unattractive.
You May Also Like: All About Machine Gun Kelly Hair Transplant
The Link Between Hair Loss And Deception
Hatfishing has become too common in online dating. It's a way for people to hide their hair loss and present a more youthful and attractive image to potential partners. While some people may not see hatfishing as a big deal, it can be incredibly frustrating and disappointing for those receiving it.
Research has shown that people are attracted to physical features associated with youth and fertility, such as a full head of hair. In a study published in the Journal of Evolutionary Psychology, researchers found that women rated men with a full head of hair as more attractive and masculine than men with a receding hairline or baldness. Similarly, men rated women with long hair as more attractive and feminine than women with short hair.
The pressure to appear attractive and youthful can lead people to resort to practices like hatfishing. It's a way for people to present an idealized version of themselves to potential partners, one that may need to be more accurate. While it's understandable why people may feel the need to hide their hair loss, it's not fair to mislead others.
Ver esta publicación en Instagram
Hair Transplant In Tijuana
We know that hair loss and male pattern baldness can be challenging, but remember, it's not the end of the world! Lucky for you, there are many ways to address hair loss, from minoxidil or finasteride, mesotherapy, and the most effective with permanent results, hair transplant. 
At Hairfix, we perform hair transplants with the latest technique for hair restoration, DHI / FUE hair transplant. Compared to other techniques like FUT, the DHI technique is less invasive, painless, and leaves no scars! Here are the procedure steps:
Donor Area Preparation

. The doctor evaluates the donor area from which the hair will be extracted. Then, the hair in this area is trimmed to facilitate the identification and removal of hair.
Extraction Phase

. The follicles are extracted from the scalp with a specialized tool that, with only 1 mm in diameter, allows the hair to be removed safely, precisely, and without the risk of leaving scars.
Implantation Phase.

The extracted follicles are now implanted in the areas affected by baldness, such as the crown or sides. Our doctors control each implanted hair's direction, depth, and angle, achieving natural-looking results.
Healing And Hair Growth

. In the first two weeks, following the post-op care instructions indicated by your doctor will be very important. After a month, you will fully recover, and your hair will grow from the 4th month onward. The final results of your hair transplant will be fully appreciated within 12 months. 
Hair Transplant – DHI/FUE Results
With Hairfix, you will achieve natural-looking results!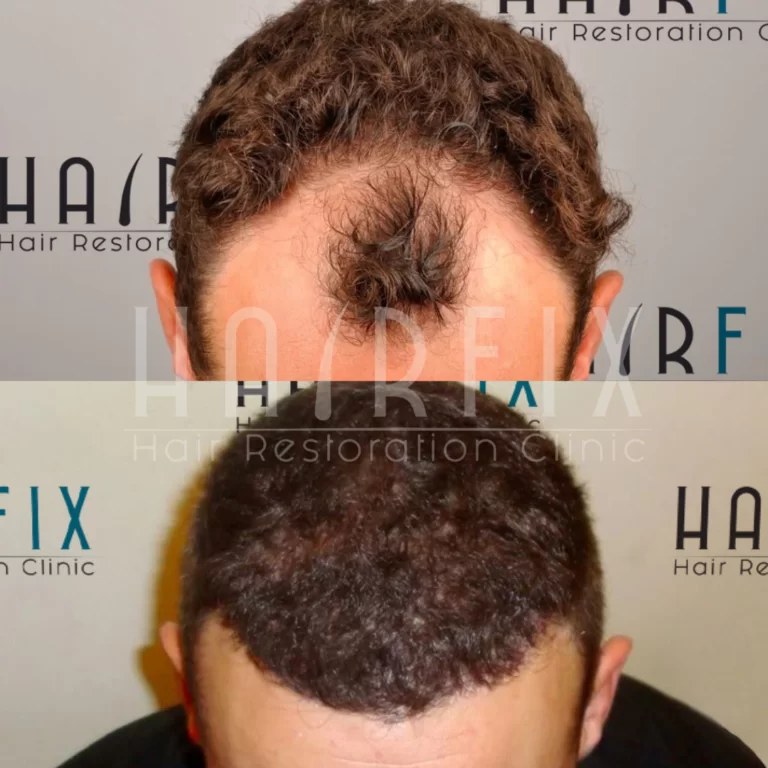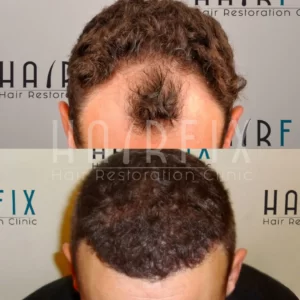 Hair Transplant before and after
How Much Does A Hair Transplant Cost?
A hair transplant cost in Mexico starts from $2990.
If you are experiencing hair loss and want to grow new hair, our staff is here to help. Our hair transplant clinic in Mexico have years of experience helping many men to regain their confidence. Stop hiding behind hats and caps! Ask us for hair transplant price in Mexico and contact us today to schedule an appointment!