Hair loss is a common problem affecting millions of men around the world. It can harm confidence and self-esteem, affecting many aspects of a man's life. For many men, the solution to hair loss is a hair transplant. In recent years, the rise of social media platforms like TikTok has led to a surge in the number of hair transplant videos and content being shared, providing a valuable resource for bald men considering the procedure. Today our hair transplant surgeons will explore the rise of hair transplants on TikTok and its impact on men.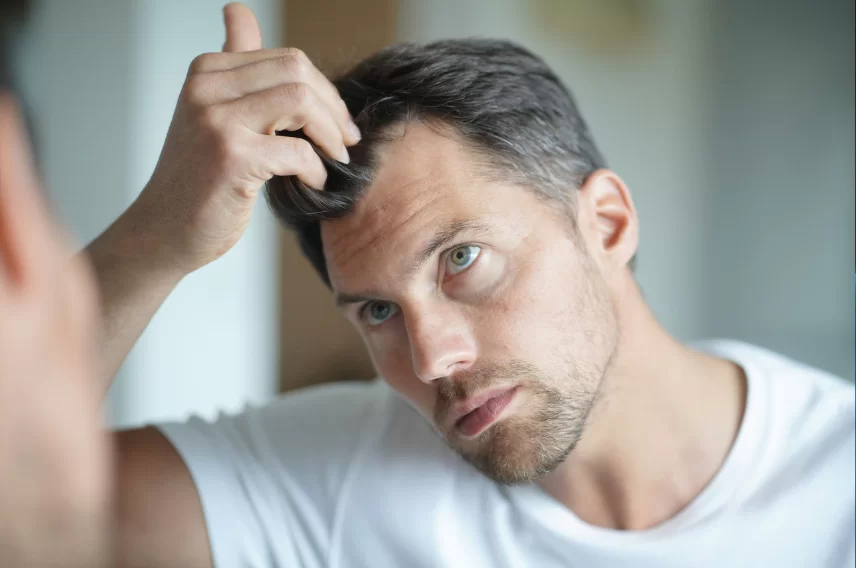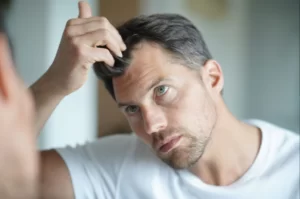 Men Are Spreading Awareness…
TikTok is a platform that has become increasingly popular among young people, with a large and active user base. According to Hootsuite, 62% of TikTok users are between 10 and 29, making it an ideal platform for reaching a younger public. 
Using TikTok to showcase the results of a hair transplant helps men see that it is not a problem that only affects older people and that hair transplants can help them regain their confidence. 
TikTok Hair Transplant Content
One of the most popular ways bald men use TikTok is by sharing their before and after photos (hair transplant before and after). These photos show the transformation that can occur after a hair transplant and effectively showcase the procedure's results. By sharing their photos, bald men can inspire others to consider a hair transplant and show them the positive impact it can have on their appearance and confidence and, of course, their lives.
Another way bald men use TikTok is by sharing their experiences during the hair transplant procedure. This can help alleviate anxiety for those considering a hair implant. Many men are understandably nervous about undergoing a surgical procedure, and by sharing their experiences on TikTok, they can help others to understand what to expect.
One TikTok user who has shared his hair transplant journey is @georgeevansgolf; Georges TikTok has over 1.4 Million views and has documented his hair transplant results from start to finish. In the video, he shows his receding hairline, new hairline design, and photos while on the procedure. He states that undergoing a hair transplant is undoubtedly his best decision ever. 
George is one example of the many men using TikTok to share their hair transplant results. The hashtag #hairtransplant already has over 42 million views on TikTok and thousands of videos showcasing the results and journey of a hair transplant.
You May Also Like: All About Machine Gun Kelly Hair Transplant
Ver esta publicación en Instagram
The Impact Of Hair Transplants On TikTok
The rise of hair transplants on TikTok has significantly impacted the hair transplant industry. According to a report by Grand View Research, the global hair transplant market size was valued at $5.8 billion in 2020 and is expected to grow at a compound annual growth rate (CAGR) of 24.1% from 2021 to 2028. One reason for this growth is the increased awareness of hair transplants through social media platforms like TikTok.
Hair transplant clinics also notice the trend and use social media to reach potential clients. Many clinics use Instagram or TikTok to showcase their before and after photos and share information about their services. Using social media, hair transplant clinics can reach a wider audience and educate people about the benefits of a hair transplant.
By searching hair transplant on TikTok, you can see the procedure steps and learn more about what to expect, such as natural-looking results, if it's painful. At Hairfix, we use the latest technique to grow new hair without scars and without going through the knife! FUE hair transplant.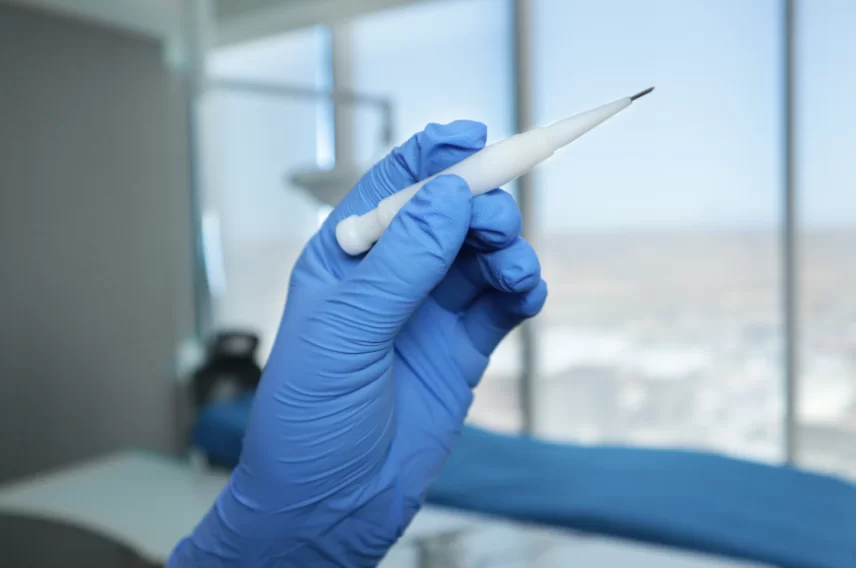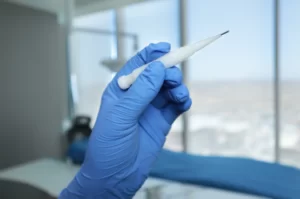 FUE / DHI Hair Transplant
Here are the DHI technique procedure steps:
Extraction Phase.

The follicles are extracted from the scalp with a specialized tool that, with only 1 mm in diameter, allows the hair to be removed safely, precisely, without pain, and without the risk of leaving any marks or scars.
Implantation Phase.

The extracted follicles are now implanted in the areas affected by baldness or thinning, such as the crown or sides. Our skilled surgeons control each implanted hair's direction, depth, and angle, achieving great natural-looking results.
Healing And Hair Growth.

Following the post-op care instructions indicated by your hair transplant surgeon will be essential in the first two weeks after your procedure. After a month, you will fully recover, and your hair will grow from the 4th month. The final results of your hair implant will be fully appreciated within 12 months. 
Hair Transplant – FUE/DHI Technique Results
With Hairfix, you will achieve natural-looking results and great volume without scars!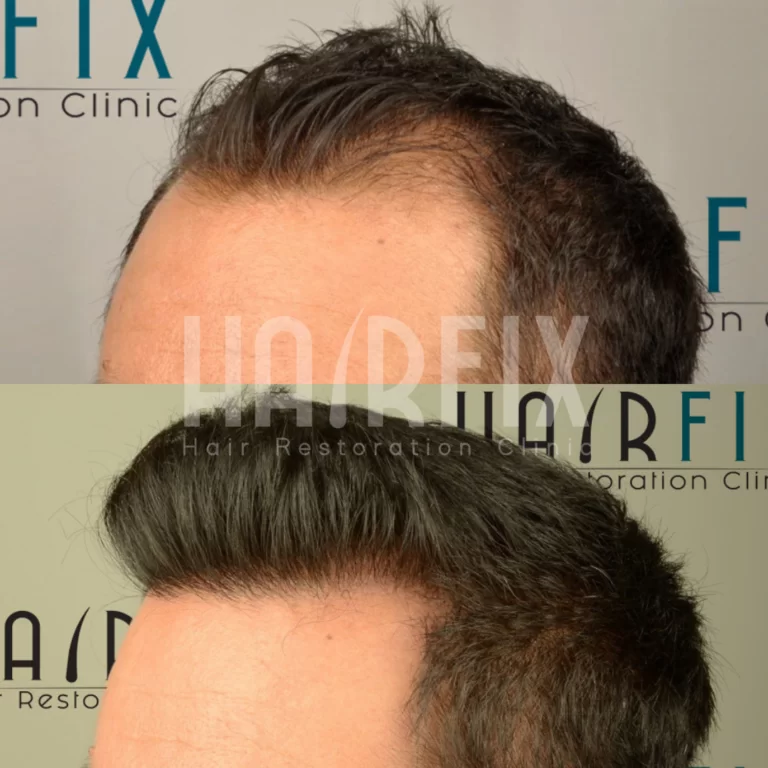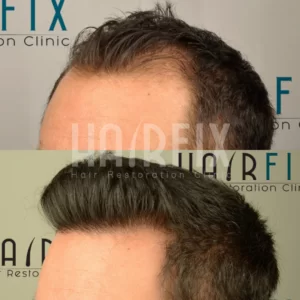 Hair Transplant Before And After
How Much Does A Hair Transplant Cost?
At Hairfix, a hair transplant cost starts from $2990.
The rise of hair transplants on TikTok has significantly impacted men with hair loss or male pattern baldness worldwide! Social media platforms have provided valuable information for those considering filling those spaces in their scalp, allowing them to see the results and learn more about the procedure. By sharing their hair transplant before and after photos and experiences, many are inspiring others and showing them that hair loss is not a problem that cannot be solved.
If you notice thinning or hair loss, our staff is here to help. Our hair transplant surgeons have years of experience growing new hair, achieving natural-looking results, and leading our patients to regain their confidence and feeling at their best. Contact us to schedule an appointment today!