Hair Transplant refers to many treatments that include both surgical and non-surgical options. Among the great number of miracle products that promise to make hair look thicker and feel stronger, you might be wondering which methods are actually reliable to deal with hair loss treatment. Fortunately, there are effective, clinically proven solutions to grow stronger, healthier and thicker hair.
Suppose you have noticed that more and more hair is left on the pillow and in the shower. In that case, you begin to see with concern that your entries are getting bigger and, in general, you observe a lower capillary volume. You are surely wondering what to do about it.
How is it diagnosed?
The diagnosis of hair loss should be made based on a thorough medical history. The specialist must analyze the family history in order to detect possible alterations that justify the hair loss.
If conditions such as inflammatory scarring alopecia are suspected, a scalp biopsy and histopathological study are recommended to confirm the diagnosis.
Blood work can help diagnose systemic diseases that are related to hair loss, such as anemia, hypothyroidism, cancer, or diabetes.
A pull test can help the doctor to assess the hair follicle under light microscopy technique to get more information about the patient's hair.
During the medical history, the doctor might ask questions such as:
"When did you start experiencing hair loss?"
"Has the hair loss been continuous or occasional?"
"Have you noticed that your hair grows little, breaks or falls out easily?"
"Has the hair loss been in certain areas or has it affected a general level?"
"Have you had similar problems in the past?"
"Has anyone in your immediate family (moms, dads, grandparents, siblings) had hair loss?"
"What medications or supplements do you take regularly?"
"Is there anything that seems to make my hair loss worse?"
Common causes of hair loss
Family history of alopecia
Genetics
Drug use
Cancer treatments
Stress
Systemic and autoimmune diseases
Anemia
Weightloss
Vitamin deficiency
Aging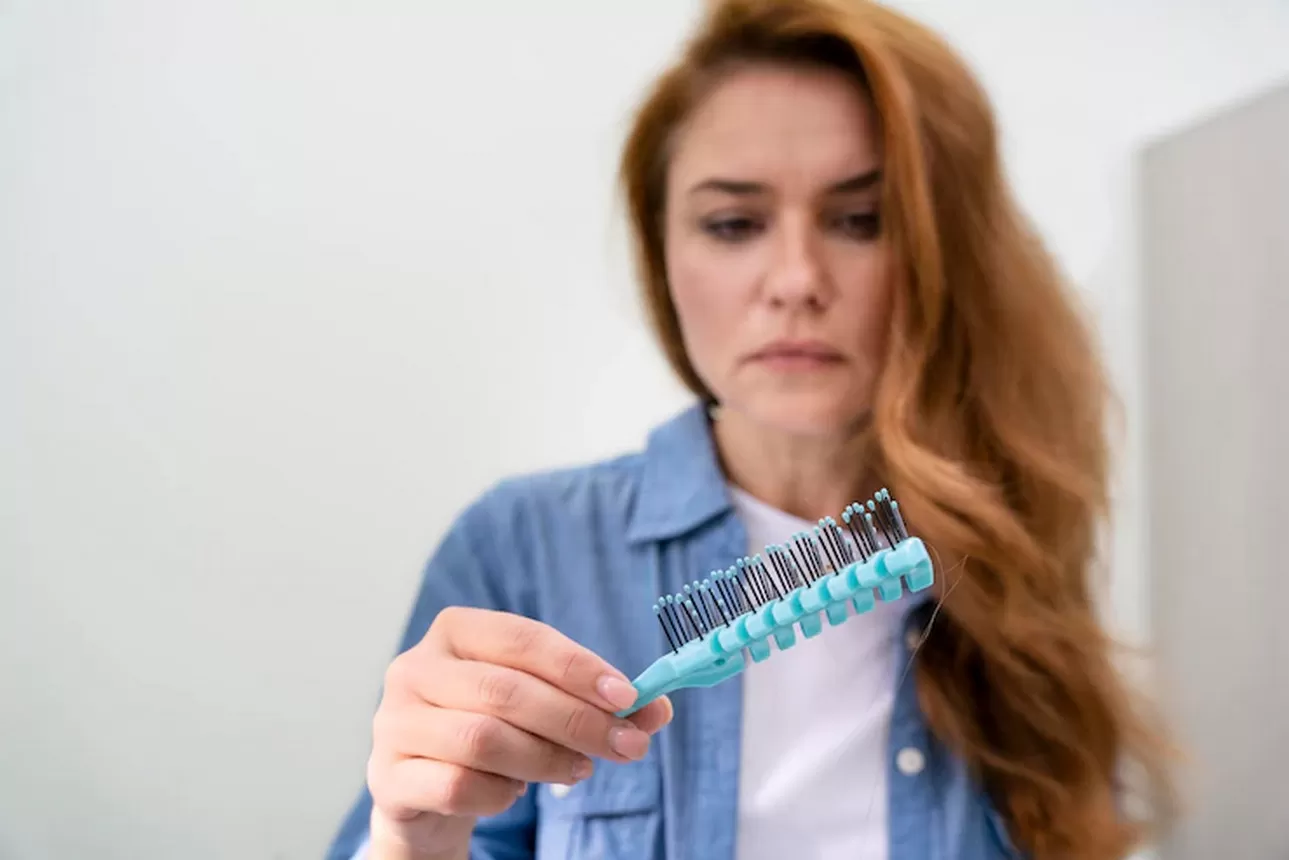 Hair loss treatments
When hair loss is due to temporary situations, such as a period of stress or an outbreak of psoriasis, the growth phase will normalize in a few months, and the specialist can recommend treatments with growth factors, platelet-rich plasma, products with biotin, topical medications, capillary mesotherapy, among others to strengthen hair and recover capillary density.
However, if the hair loss is severe and the follicles have died, the only treatment is hair grafting.
At Hairfix, we have various treatments to moderate hair loss to help you preserve an excellent image, as well as a team of experts who can diagnose your problem accurately. Treatments that have been shown to have positive results include the following:
FUE / DHI Hair Transplantation. A technique where hair is extracted from the same patient to place them in other areas is needed. The thoroughness with which this procedure is carried out allows the follicles to develop in the transplanted area and those in the donor area to regenerate again. This method can increase the volume of hair, beard, mustache, and even eyebrows.
Pharmacological Treatment. Drugs such as minoxidil and finasteride are endorsed by various health organizations globally, thanks to their results in medical practice against alopecia hair loss. The first has a vasodilator effect that delays hair loss and is effective in 40% of patients. In contrast, the second is indicated only to treat androgenic baldness. It restrains the creation of dihydrotestosterone in the body – hormone derived from testosterone that causes the loss of follicles—, stopping the fall in 80% of cases and increasing growth in up to 70% of them.
Stem Cell Protein Extracts for Hair Loss. The Stem Cell Protein Extracts Treatment is capable of increasing the proliferation of cells in the follicles and controlling their growth cycle so that the new hair comes out stronger and healthier. The stem cell protein extracts compound contains 300+ growth factors, and it is designed to increase and maximize the revitalizing effects on the skin where the hair follicles are located, allowing them to regenerate naturally thanks to its nourishing effect.
Scalp Micropigmentation. Scalp micropigmentation is a procedure that simulates the appearance of hair follicles by creating layers of dots across the balding areas. The process resembles a tattoo session as it is performed using pointillism techniques. This treatment is ideal for patients that don't want to undergo a surgical procedure or that are not candidates for one; results are instant, however, more than one session is usually required because the pigmentation tends to fade overtime.
Hair Cloning. Hair cloning is a promising treatment for androgenetic alopecia that creates new hair from donor follicles through a multiplication process. Instead of one-to-one transplantation of hair follicles from one area of the scalp to another, hair follicles would be multiplied outside the body and then transplanted. This strategy to cure hair loss may have potential, but it's likely years from being ready for the world.
When visiting the doctor and what should I expect?
If you notice an increase in hair loss, for example: noticing strands of hair in the shower, or little hairs on the pillow when you wake up, hair falling out just by running your hand through your hair or if the hair has become thinner and you can see the skin of the scalp, it is time to go to a specialist.
In some cases, the forehead line begins to recede back, along with the hair on the sideburns or eyebrows (fibrosing frontal alopecia). In others, the symptom is the appearance of circular areas without hair (alopecia areata). Or, scaling, burning, itching, inflamed skin, and small, hairless patches about the size of a pencil eraser (scarring alopecia).
Home remedies and good habits as prevention
There are many lifestyle habits that can help you strengthen your hair to prevent hair loss. For example:
Keeping hair short, or to a length that does not require excessive pulling.
Washing your hair daily with lukewarm water and mild hair care products suitable for your hair type.
Brushing hair gently and massaging your scalp.
Maintaining a balanced diet, rich in protein, minerals such as calcium and vitamins.
Avoiding very restrictive or low calorie diets to avoid not consuming essential nutrients for hair, such as zinc, fatty acids and proteins.
If having a vitamin deficiency, you should be taking supplements approved by your doctor.
Avoiding cigarettes and alcohol as much as possible.
Trying to manage stress through meditation, exercise, and getting enough sleep.
Taking care of any ailment, no matter how small it may seem, in order to have good health in general.
Hair loss does have a treatment and at Hairfix you will find the specialists you need to recover the health and density of your hair. If you discover these or other signs and want to stop hair loss, now is the time to contact us.
At Hairfix we are a hair transplant clinic in Mexico, hair restoration specialists, capillary mesotherapy and other services in order to combat the effects of alopecia. Schedule your assessment appointment through our contact form and recover the appearance of your hair with Hairfix.