Nowadays, hair transplants are the best popular en effective solution for those struggling with hair loss or male pattern baldness. The procedure involves removing hair follicles from one area of the scalp and transplanting them to where hair is thin or lost.
It is thanks to state-of-the-art technology that a hair transplant has become an affordable and accessible treatment for many men that are looking to grow new hair, rejuvenate and regain their confidence. 
When looking for a hair implant, it is essential to understand who can perform the procedure, so today, we will discuss who is qualified to perform a hair transplant.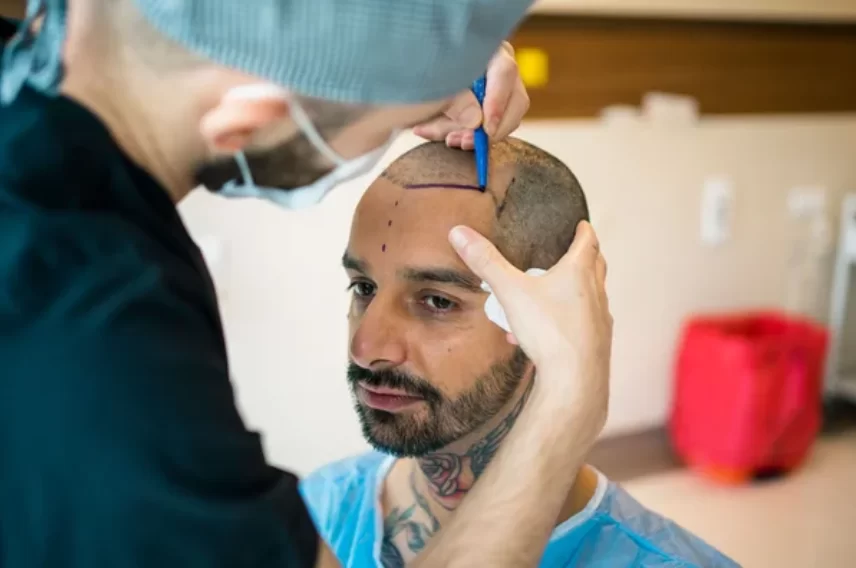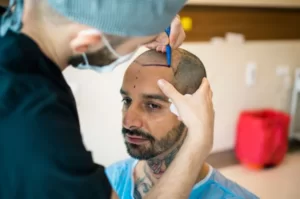 What To Look For In A Hair Transplant Surgeon?
With the rising popularity of hair restoration treatments, more convenient and effective techniques, such as FUE hair transplant (follicular unit extraction), are the best to grow new hair. When looking for a hair transplant doctor, we recommend checking the next information:
Ask your hair transplant doctor for their credentials.

To carry out a

hair transplant

, a doctor must be licensed with a medical degree.
Search about the doctor's training in hair restoration.

Learning to perform hair transplants involves studying the latest hair transplant techniques and training with specialized tools.
Check For Authority Certifications. Try to search for a certificated surgeon

. By checking it, you will ensure that an experienced and knowledgeable doctor will help you to grow new hair. Certification will show you your education level and experience.
 

Know who performs a hair transplant.

The best doctors performing a

hair transplant

are those with a specialty in hair restoration, many people need to realize that sometimes technicians are the ones who perform a procedure, so we suggest you ask things like; who removes the hair? Who places it? How long has the doctor been working with the staff? Can I check for results before and after? 
Ask which technique is employed.

It is essential to ask which hair restoration technique is used to grow new hair since some may be considered "old," such as FUT hair transplant, where it is necessary to use a scalpel to cut a strip of skin. 
Who Can Perform A Hair Transplant?
Doctors like dermatologists or plastic surgeons can perform hair transplants. However, our best advice is always to look for a hair transplant surgeon.
Ver esta publicación en Instagram
At Hairfix, Who Performs Hair Transplants?
Only experienced and high-killed hair transplant surgeons perform a hair transplant at our hair restoration clinic!
Why Choose Us For A Hair Transplant?
Here are some reasons to choose our hair transplant clinic in tijuana, Mexico to grow new hair!
Natural-looking results.

One of the main benefits of having your hair transplant at our clinic is the

natural-looking results

you can achieve! The implanted follicles have a texture that is just like your existing hair. We only use your hair during the procedure, so the restored hair looks natural and thick. 
Short-recovery time.

Recovery time after a hair transplant is short. You need to rest for a few days without doing activities like exercise; just follow our specialist aftercare rules, and you will start to notice results. 
Enhances your self-esteem.

Hair loss or hair thinning in men can affect their confidence and harm their daily activities, and they can feel insecure about their appearance and even hide behind caps.
No scalpel, painless, without scars.

 If you choose us to get your hair back, our specialists will ensure great results

without any pain

or going through the knife. 
Permanent results

.

Hair transplant results are forever! Your new hair will not fall and will grow thick and natural.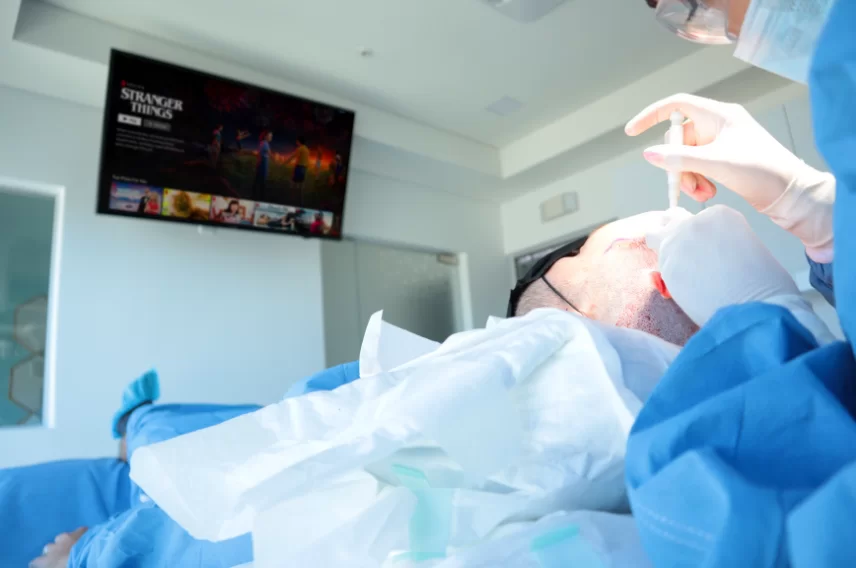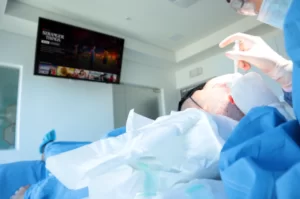 Which Technique Does Hairfix Use?
We perform hair transplants with the latest technique for hair restoration, FUE / DHI hair transplant. Compared to FUT, the DHI technique is painless and less invasive. Here are the procedure steps:
Donor Area Preparation.

The doctor evaluates the donor area from which the hair will be extracted. Then, the hair in this area is trimmed to facilitate the identification and removal of hair.
Extraction Phase.

The follicles are extracted from the scalp with a specialized tool that, with only 1 mm in diameter, allows the hair to be removed safely, precisely, and without the risk of leaving scars.
Implantation Phase.

The extracted follicles are now implanted in the areas affected by baldness, such as the crown or sides. Our doctors control each implanted hair's direction, depth, and angle, achieving natural-looking results.
Healing And Hair Growth.

In the first two weeks, following the post-op care instructions indicated by your doctor will be very important. After a month, you will fully recover, and from the 4th month onward, your hair will begin to grow. The final results of your hair transplant will be fully appreciated within 12 months.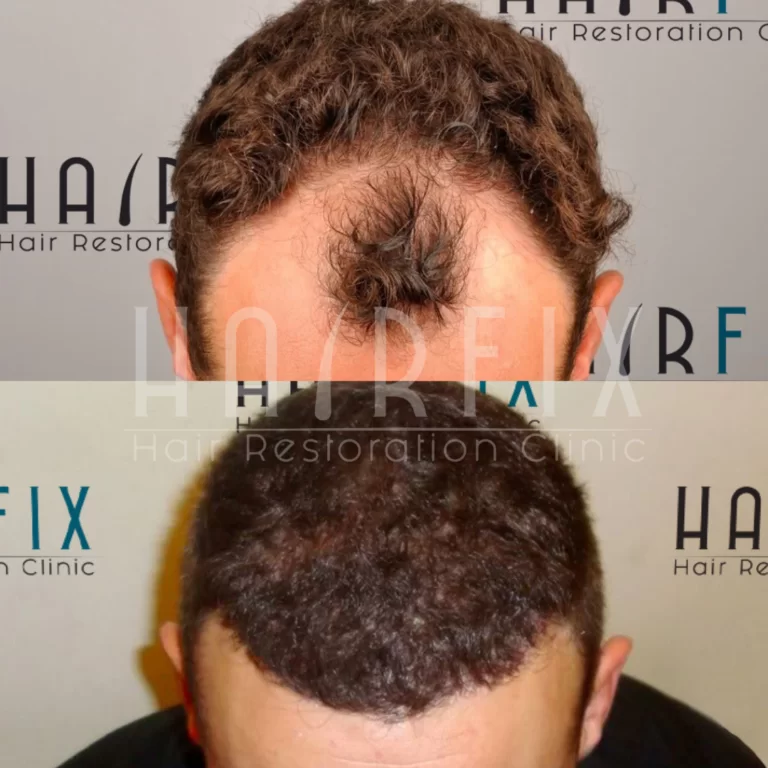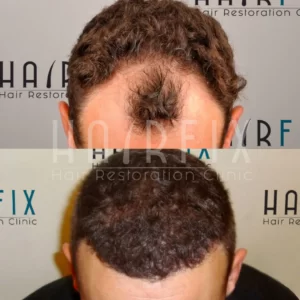 How Much Is A Hair Transplant In Mexico?
At Hairfix, a hair transplant price in Tijuana, Mexico starts from $2990!
If you want to regain your confidence and achieve natural-looking hair with significant volume, our staff is here to help with the best services such as hair restoration cost in Mexico. Our hair transplant doctor in Mexico have years of experience growing new hair and are ready for your visit! Contact us to schedule an appointment!