For many men, hair loss can be a frustrating experience. It can make us feel unattractive and affect our self-esteem and personal image. Many factors, such as genetics, hormonal changes, stress, and certain medical conditions, cause hair loss.
A hair transplant is a popular treatment option for hair loss, but the question often arises in many people is whether a hair transplant is permanent. The short answer to this question is yes! Luckily, many hair restoration treatments, such as minoxidil or finasteride, mesotherapy for hair loss, and hair transplant, are available to regain your confidence. A hair transplant is a permanent solution for those spaces in your scalp. However, it is crucial to understand how hair transplant works and what factors affect the longevity of your results.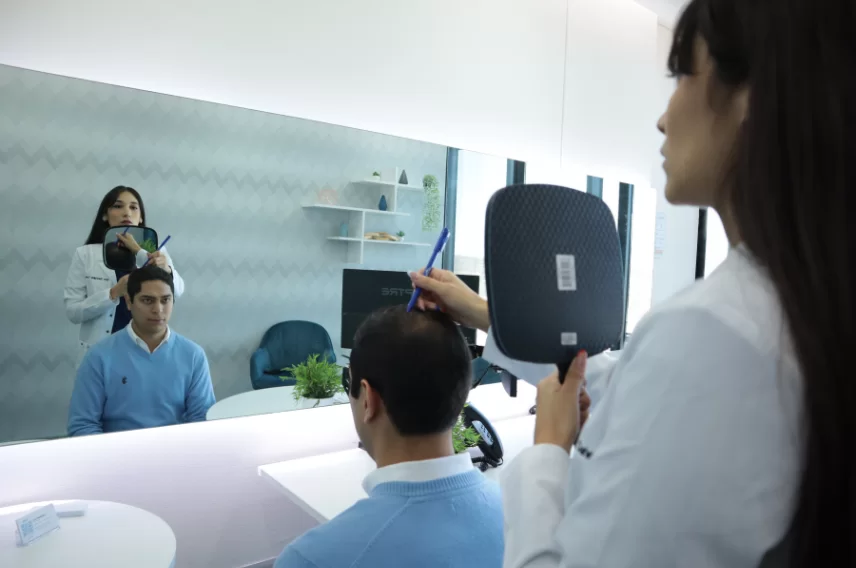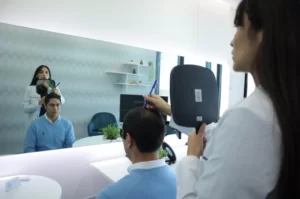 Factors For The Longevity Of Your Hair Transplant
Here are some factors that determine the longevity of your new hair: 
A hair transplant involves removing healthy hair follicles from the back of your head (donor area) and transplanting them into balding or thinning areas of the scalp. The transplanted follicles are genetically resistant to baldness, meaning they will continue to grow even when transplanted to a new area. This is why a

hair transplant

is considered permanent. 
The success of a hair transplant

depends on various factors, such as the skill and experience of the surgeon, the quality of the donor's hair, the number of hairs transplanted, and the patient's postoperative care. A highly-skilled hair transplant doctor in Tijuana can ensure the transplanted hair looks natural and matches the surrounding hair
The quality of the donor's hair also plays a role in the

success of the hair transplant

. If the donor's hair is of good quality, the transplanted hair may grow better and achieve a more natural look. The number of grafts transplanted also affects the success of the procedure. The more transplanted, the more hair density can be achieved, resulting in a more natural-looking result.

Also, postoperative care is essential for the success of a hair implant.
Patients must follow the postoperative care instructions given by our

experienced surgeons

, which may include avoiding strenuous activities, avoiding direct sunlight, and taking medication to prevent infection. Patients must also be aware that it takes time for hair to grow. It commonly takes 3-6 months for the transplanted hair to start growing, and the final result is visible up to 12 months after the procedure.
While a

hair transplant

is a permanent solution for hair loss, it is essential to note that not all hair transplants are the same, and results may vary. Choosing a skilled and experienced surgeon who can ensure that the transplanted hair looks natural and matches the surrounding hair is crucial. It is also essential to have realistic expectations about the

procedure's results

. A

hair transplant

can improve the appearance of the scalp, but it cannot restore a full head of hair.
Ver esta publicación en Instagram
Hair Transplant Techniques
Different hair transplant procedures include follicular unit transplantation (FUT) and follicular unit extraction (FUE). FUT involves removing a strip of skin from the back of your head and dissecting it into individual hair follicles. On the other hand, FUE hair transplant involves extracting individual hair follicles directly from the scalp using a small punch tool. 
At the hair transplant clinic in mexico Hairfix, we use the most advanced technique for hair restoration without going through the knife, with permanent results and no scars! FUE / DHI technique. 
Hair Transplant In Tijuana
With Hairfix, you will achieve permanent and natural-looking results!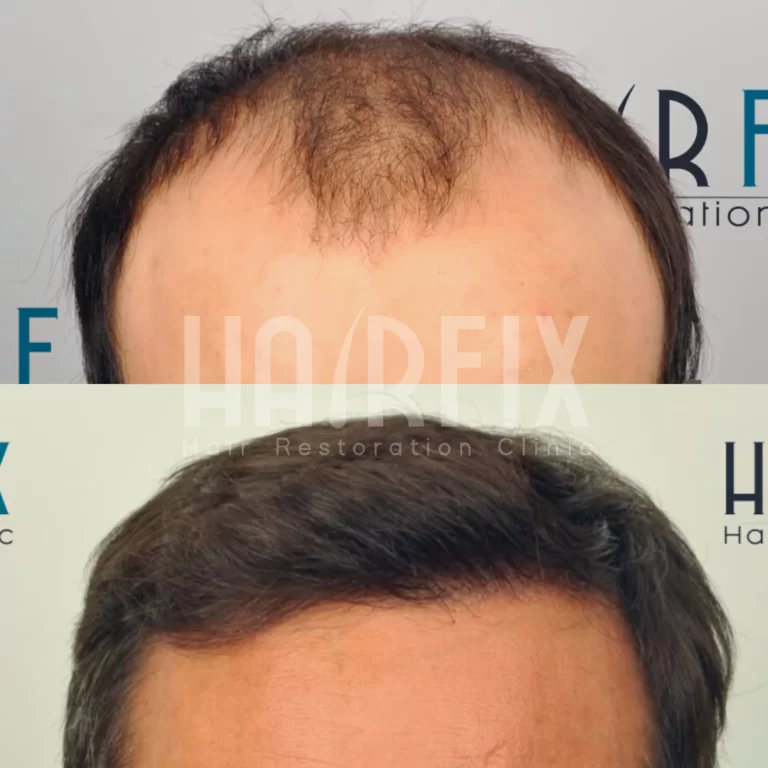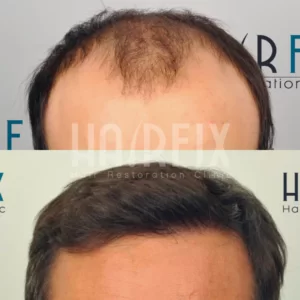 Hair Transplant Before And After
You May Also Like: All About Machine Gun Kelly Hair Transplant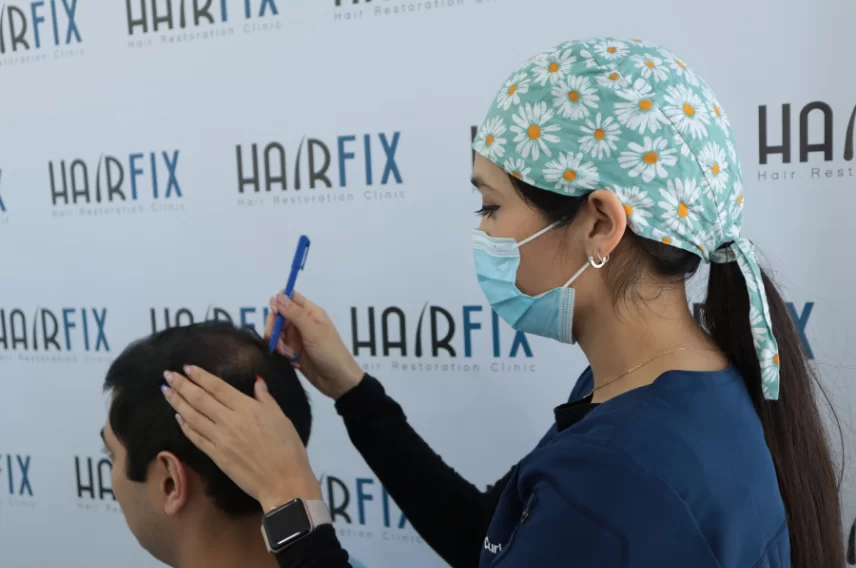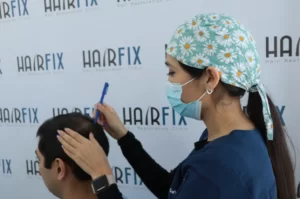 DHI /FUE Hair Transplant
Here are the DHI technique procedure steps:
Donor Area Preparation.

Our hair transplant surgeons

evaluate the donor area from which the hair will be extracted. Then, the hair in this area is trimmed to facilitate the identification and removal of hair.
Extraction Phase.

The follicles are extracted from the scalp with a specialized tool that, with only 1 mm in diameter, allows the hair to be removed safely, precisely, without pain, and without the risk of leaving scars.
Implantation Phase.

The extracted follicles are now implanted in the areas affected by baldness, such as the crown or sides. Our experienced doctors control each implanted hair's direction, depth, and angle, achieving natural-looking results.
Healing And Hair Growth.

Following the post-op care instructions indicated by your hair transplant surgeon will be fundamental in the first two weeks after your procedure. After a month, you will fully recover, and your hair will grow from the 4th month onward. The final results of your hair transplant will be fully appreciated within 12 months.
How Much Does A Hair Transplant Cost?
At Hairfix, a hair transplant price in Mexico starts from $2990!
If you want permanent and natural-looking results with significant volume, our staff is here to help with the best hair transplant in Mexico. Our hair transplant surgeons have years of experience growing new hair and are internationally trained. Contact us to schedule an appointment today!